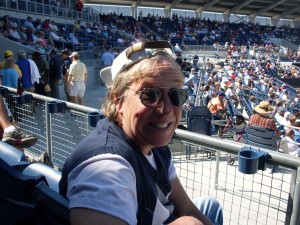 Allegiant Airlines has announced non-stop flights between Punta Gorda, FL and Portsmouth, NH. Beginning February 12, 2014, flights will originate at Portsmouth International Airport at Pease, flying direct to Punta Gorda, FL. Flights will take just under three hours. Promotional fares will start at $129 each way.
Allegiant Airlines released a statement by President Andrew C. Levy, "We are pleased to offer an affordable and convenient travel option for Portsmouth area baseball fans looking to watch their favorite major league team during spring training in Southwest Florida". Punta Gorda is close to Fort Myers, Spring Training home of the Boston Red Sox. Other baseball camps include the Minnesota Twins, also in Fort Myers and the Tampa Bay Rays, even closer to Punta Gorda air port in Port Charlotte.
Visit Allegiant Air website to book your flight to Punta Gorda.
Allegiant Air Punta Gorda, FL destinations: Allentown, PA, Asheville, NC, Bangor, ME, Branson, MO, Cedar Rapids, IA, Cincinnati, OH, Columbus, OH, Des Moines, IA, Fort Wayne, IN, Greenville, SC, Knoxville, TN, Lexington, KY, Moline, IL, Niagara Falls, NY, Peoria, IL, Plattsburgh, NY, Portsmouth, NH, Rockford, IL, Ronkonkoma (Long Island – MacArthur), NY, South Bend, IN, Springfield, IL, Toledo, OH and Youngstown, OH