Venice Condo and Villa Communities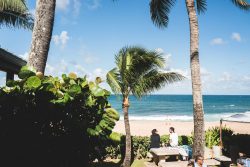 Venice Island is home to many beautiful condominium communities in Southwest Florida. Whether you are looking for a waterfront property, something closer to the exciting lifestyle of downtown, or something a bit more private on a residential street, Your Suncoasteam is here to help you find the Venice Condo for you! Please see the list below of condominium communities in Venice, Florida. Click one of the links for more information about a particular community! More to come soon!
Click this link to search Venice Condos for sale and see pictures, descriptions and specs.
Venice Condo and Villa Communities
Auburn Cove
Auburn Hammock
Auburn Lakes
Auburn Woods 
Augusta Villas at the Plantation
Banbury
Berkshire Place
Bermuda Club at the Plantation
Bird Bay
Bird Bay Village
Brezza DeL Mare
Bridle Oaks
Buckingham Meadows
Cambridge Mews
Capri Village

Capri East
Capri West
Cardinal Condo Apts
Caribbean Villas
Carriage House
Casa Del Lago
Casa Di Amici
Casa Venezia
Chestnut Creek Villas
Circle Woods of Venice
Clubside Villas
Colony Place
Costa Brava
Country Club Apartments
Courtyards at Gondola Park
Cove Pointe
Crosswind Landing
Crown Colony
Curry Creek Condo Villa
East Preserve at Waterside Village
Eight Fairway
Estancias of Capri Isles
Fairway Glen of St. Andrews Park at the Plantation
Fairways at Bird Bay
Fairways of Capri
Farmington Vistas
Fountain View
Gardens of St. Andrews Park at the Plantation
Gardens at Waterside Village
Glenwood Manor
Golden Beach Condo Residences
Golden Strand
Golf Green
Golfvista
Gondola Park Residences
Grand Palm
Gran Paradiso
Greenview Villas
Gulf Breeze
Gulf Twin Towers
Hamilton Glen
Hampton Mews
Harbor House of Venice
Harrington Lake
Heathers
Herron Lakes
Heron Shores
Holiday Apartments
Hourglass Lakes
Imperial House of Venice
Ironwood Villas
Island Park
Island Walk at the West Villages
Isles of Chestnut Creek
Jacaranda Country Club Villas
Jacaranda Trace
Jetty Villas
Kathryns
Kensington Preserve of St. Andrews East
L Pavia
La Brisa
La Granada
Lakes of Capri
Lakeside Woods
Las Casas
Las Palmas
Leslie Park
Lynwood Glen
Magnolia Park
Mirabella
Mission Lakes
Manor House
Myrtle Trace
Ninth Fairway
Ocean Sands
Orleans
Palm Villas
Palmetto Park
Par Four
Park Apartments
Parkdale East
Parkdale West
Parkview Manor
Patios of St. Andrews Park at the Plantation
Pelican Point Golf and Country Club
Pennington Place
Pinebrook Lake Club
Puritan Arms
Quarterdeck
Ravinia
Saint George
San Lino
San Marco
San Ramon
Sandpiper
Sarasota National
Saybrook Manor
Sea Breeze
Sentinel
South Preserve at Waterside Village
Southwood
St. Andrews East at the Plantation
Stoneywood Cove
Stratford Glen of St. Andrews
Summer Green
Sunset Villas of Venice
Sutton Place
Sweetwater Villas at Southwood
Tarpon Center
Tenth Fairway
Triano
Tropical Courts
Turnberry Place
Tuscany Lake
Venetia
Venetian Falls
Venice Avenue Condo
Venice Beach Apartments
Venice Centre
Venice Costa Brava
Venice Gardens Townepark
Venice Golf and Country Club
Venice Park
Venice Town House
Venice Villas
Ventura Village
Verona Reserve
Villa d'Este
Villa Nova
Villa Veneto
Village Apartments
Villas of Waterside Village
Villas at Venice
Villas of Somerset
Villas of St. Andrews Park at the Plantation
Villas on Golden Beach
Vista Del Lago
Vivienda
Waterford
Waterside at Bird Bay Village
Waterside Village
West Lake Gardens of St. Andrews at Plantation
West Preserve at Waterside
West Vilages
Westchester Gardens at the Plantation
Wexford on the Green
Windsor House
Woodlake
Woodmere at Jacaranda
For more information on any Venice condo or for help finding the best condo in Venice Florida for you, please call or email Your Suncoasteam. 941-235-7474 or sales@avalonsuncoast.com