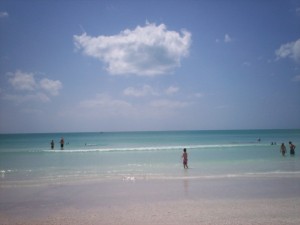 Venice Florida Real Estate For Sale
Venice, Florida is a charming, vibrant city located just south of Sarasota and nestled directly on the Gulf of Mexico. The north end of the city features a spectacular area known as Venice Island. Residents of Venice Island are greeted by streets lined with palm trees that provide a jubilant, relaxing sensation. With over seven miles of beautiful beaches and in close proximity to downtown, exploring Venice Island is an enjoyable adventure in itself. When shopping for Venice Florida Real Estate you will find many beautiful single family homes, villas and condos both on the island and nearby. The new community of West Villages is sprouting up with new homes to make Venice Florida Real Estate a great choice.
Venice Island offers a vast array of shopping, dining, and nightlife, giving residents many options of fun things to do.
Dining — Please your palate at one of the cafes, delis, bakeries, Italian eateries, or any of the other delicious restaurants on Venice Island. Whether you are looking for breakfast, lunch, dinner, or just something to satisfy a craving, you'll find it all in one spot in downtown Venice.
Shopping — If shopping is more your thing, you're in luck. With over 100 shops, including boutiques, shoe and clothing stores, jewelers, swim shops, art and photo galleries, health and beauty stores, salons, and much more, you will find all of the shopping you need on Venice Island.
Nightlife — For those wanting to experience the nightlife offerings of Venice Island, you won't have to stroll far. Indulge in a glass of wine or a cold beer at one of the many wine shops, taverns, pubs, or bars. If you enjoy live music or theatrical extravaganzas, there is plenty to experience on Venice Island. Whether you are listening to an artist or band at a local venue or enjoying a theatrical production at the renowned Venice Theater, your nightlife options are limitless on Venice Island.
Beaches — Last (on this list), but certainly not least, is the famous Venice Beach. Referred to as the "Shark Tooth Capital of the World," Venice Beach is spot for beach goers to comb the surf looking for prehistoric shark teeth and other marine fossils. White sands line the seven miles of beaches, allowing you to relax in the sun, and the blue waters of the Gulf will invite you to swim, boat, fish, or just enjoy the view. Venice is also home to a dog-beach where you can spend a day outdoors with your four-legged companion.
Whether you want to spend time on the beach, enjoy the establishments and shops, play a round of golf, or experience the entertainment of downtown, residents of Venice Island are close to everything. Being in such a prime location, Venice Island serves as a centralized location for those wanting to enjoy a laid back, island lifestyle, but still have access to the larger, more populated metropolitan areas of Florida. With year round activities, events, parades, and more, there is never a dull moment in Venice, Florida.
For more information on Venice Florida Real Estate homes, condos and building sites, please call your Suncoasteam, 941-235-7474 or email sales@avalonsuncoast.com.
Outdoor Activities
Venice, FL is a haven for outdoor fun and activities. The downtown island area is packed with wonderful shops, restaurants and nightlife. The island beaches are among the best and nicest in Florida with an open, uncrowded feel.
Venice Municipal Beach is located at the foot of Venice Avenue and has a large parking area and concession stand. Venice, FL is often referred to as "The Shark Tooth Capital of the World". For some reason, it seems shark's teeth wash up on the beach here. Beach combers love to kick up the sand and find all sizes of these artifacts.
Surrounding Venice has many great trails to bike, hike or just walk and enjoy nature. The city has produced a map of Venice, FL bike and pedestrian trails.
With the help of Venice city and Sarasota county, there is a linear park with five miles of trails on each side of the Intracoastal. It joins Venice's Legacy Trail to offer 23 miles of beautiful nature trails.
Along Harbor Drive, at the south end of Venice Island, there is a seven hundred foot long fishing pier where one can relax, view the Gulf of Mexico and dine in nearby restaurants.
Also on Venice Island you will find Centennial Park, four acres with a picnic area, benches, restrooms, a gazebo, and fountain where people love to play.
Humphris Park, located at the South Jetty, which ironically is at the north end of Venice Island is another great place for a picnic as well as fishing and enjoying a sunset. It is very close to the north end beaches and has concession stands where you can buy refreshments.
Venice, FL Museum, located in the historic Triangle Inn at 351 S. Nassau St., Venice, FL 34285 across from West Blalock Park is an interesting stop for history buffs and those curious about Venice, FL origins. Learn about early settlers and their citrus farms as well as the arrival of the railroad in 1911.
Venice Condos
Venice FL is home to many beautiful condominium communities in Southwest Florida. Whether you are looking for a waterfront property, something closer to the exciting lifestyle of downtown, or something a bit more private on a residential street, Your Suncoasteam is here to help you find the perfect property for you! Please see the list below of condominium communities in Venice Florida Real Estate. Click one of the links for more information about a particular community!
Click a link below to search for real estate in Venice, Florida:
For more information about real estate in Venice, Florida, please contact Your Suncoasteam at 941-235-7474 or sales@avalonsuncoast.com.