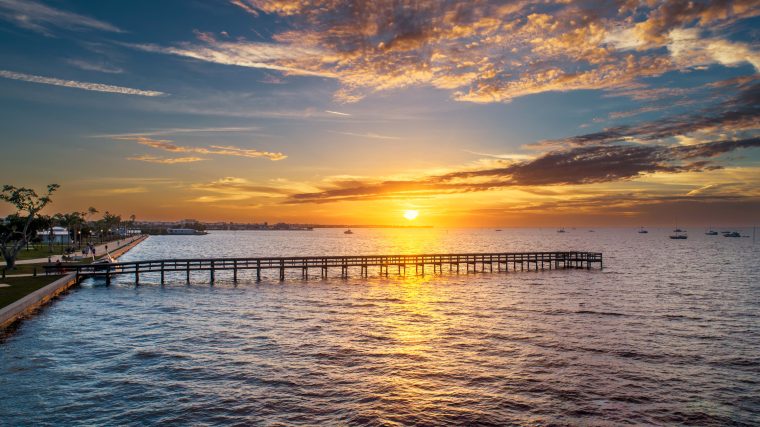 If you're thinking about relocating to a new city, Southwest Florida is filled with excellent options. As we discussed in last month's blog, plenty of people from the Midwest and other regions of the U.S. flock to the Gulf Coast for the warm weather, low home prices, thriving economy, and ocean views.  

Punta Gorda is a prime location if you're considering a move. From the Spanish for "Fat Point" due to the way it extends into Charlotte Harbor, this cozy community attracts tourists, fishermen, shoppers, boaters, and all others interested in sun, surf and year-round sunshine, according to the Punta Gorda Chamber of Commerce.

Here are some of the top reasons to move to Punta Gorda, as specified by the Chamber of Commerce and the city of Punta Gorda.
1. Affordability.
The area allows residents to enjoy the favorable Florida coastal weather without the higher cost of living in a larger metropolitan area, clocking in at anywhere from 9 percent to 19 percent less pricey than other cities in the Sunshine State, according to the city's website.    
2. Proximity to other appealing destinations.
If you put down roots in Punta Gorda, you'll be in a central location between Sarasota and Fort Myers, according to the Chamber. Tampa, Orlando, and Miami are all within driving distance if you desire a change in scenery now and then.
3. Ocean access and waterfront homes.
Most single-family homes in the Punta Gorda Isles community are situated on canals that allow access to Charlotte Harbor and the Gulf of Mexico. The City of Punta Gorda maintains these waterfront canals, which contribute favorably to property values.
4. Plenty of outdoor activities.
If you enjoy spending time outdoors enjoying fresh air and sunshine, Punta Gorda is the place for you. You can explore nature preserves, fish, bike, hike, picnic and more. Long walks on the beach are on the menu year-round.
5. Access to art.
In addition to offering ample opportunity to exercise outdoors, Punta Gorda makes it easy to expand your mind with a wide variety of art exhibits, museums, performances, and other cultural attractions. Some highlights include the following, according to the city's website:
Punta Gorda History Park
Charlotte County Symphony
Peace River Center for Writers
Peace River Wildlife Center
Peace River Botanical & Sculpture Gardens
Visual Arts Center
Punta Gorda Historical Mural Society
And more
If you're interested in exploring Punta Gorda real estate, the Avalon Suncoast team can help you find your ideal home, condo, or land. Start now by calling 941-235-7474 or emailing sales@avalonsuncoast.com.