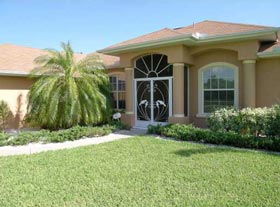 Selling your house isn't always easy. Aside from the emotional attachment, many people often find themselves overwhelmed with the process. Whether it is because of finances, the prospect of moving somewhere new, or all the packing, there are many things that attribute to the stress of selling a home. However, many sellers do complain that their house is not selling as fast as their agent promised.
This is typically when they call Your Suncoasteam for help.
Comparatively, many people feel isolated when they begin searching for a property to buy. Some don't know where to begin.
Whether it's gaining information on a particular area, needing assistance finding the property that meets your needs, identifying properties in your price range, taking the time to visit properties, or if you are simply looking for guidance in the real estate purchasing process, Your Suncoasteam has you covered.
It is going to take hard work and good representation to get your house sold or to find you the home of your dreams.
Real estate is local and your agent should be too. Your agent should also have YOUR best interest at hand, because after all, we do work FOR you. Suncoasteam Realty would like the opportunity to work for you to help resolve all of your real estate needs.
Why Buy or Sell with Suncoasteam?
We have the experience in the areas where you live and knowledge of the real estate market
We forge longstanding relationships with our customers that go well beyond the sale– our customers are our friends
We are independently owned and are NOT a franchise
We do not charge additional transaction fees and we do not pay a corporate franchise fee (that can be as much as 8% of the commission and is passed on to you by the franchise brokerages)
We can save you money at every turn of the contract, and you are always talking to the decision makers
We have agents serving customers in many areas, including: Sarasota, Bradenton, Lakewood Ranch, Venice, Englewood, North Port, Rotonda, Port Charlotte, Deep Creek, and Punta Gorda
We have a state of the art website that we frequently update – keeping your listing visible to our many site visitors
We will advertise your listing on the MLS, our site, Facebook, Twitter, RSS Feeds, and we will distribute it to Realtor.com, Trulia, Homes.com, Zillow and the other MLS syndicates
We have agents that work for you and are well versed in the language of the real estate market
We specialize in standard sales, short sales, and foreclosures
We customize searches to help you find the property that you desire and we follow YOUR specific requests (we aren't going to only show you properties at the maximum level of your budget)
We take the time to write detailed property descriptions, take more pictures than the MLS allows (buyers LOVE pictures) and upload the extras to our site
We offer you great tips for buying and selling, give you a fair opinion on what your property is worth, and represent YOU to get you the best possible deal
We are extremely accessible and stay in regular contact with our customers
We get excited to spend time getting to know our customers and taking you to see the properties that you want to see
We have patience and know that purchasing real estate is a big investment, so it is going to take you time to decide – That's OK! We are here for you from beginning to end, no matter how long it takes
Your Suncoasteam is dedicated to finding you the property that you desire or to helping you sell your current property. Click here to conduct your own search for land, condos or single family homes for sale in Southwest, FL or contact Jim Mulligan, REALTOR, 941-235-7474 or jim@suncoasteam.com.