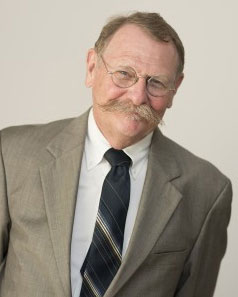 Jim Mulligan, Broker/Owner
Email: jim@suncoasteam.com
Phone: 941-456-3034
Jim Mulligan was born in New York and grew up in New England. He began his professional career as a meteorologist in the power generation industry. In the 1980s, Jim bought a small lawnmower dealership in North Carolina and within the first year became one of the top ten Honda Power Equipment dealers in the United States. Jim added motorcycles and other recreational items to the store's inventory. Over the next several years he increased sales six fold. When he sold the business it was recording gross sales of over $4 million per year.
Jim is an avid sailor. He moved to Florida after selling his North Carolina business to take advantage of the area's great sailing. He has cruised the waters of Charlotte Harbor and has found excellent anchorages near Captiva, Pine Island and Gasparilla Island.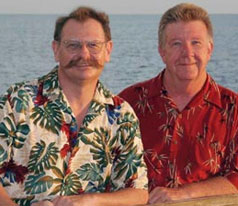 Andy Leonard
Andy Leonard's help and advice in starting the Suncoasteam brokerage has been a valuable asset over the years. However, Andy has decided to enjoy a well earned retirement with his wife, Donna. Andy now limits his work with Suncoasteam to assisting our past customers. Andy is still a close friend and will always join us for social events so he is still part of Your Suncoasteam family and always will be.
Andy is from Cleveland, Ohio. He enjoyed a 32-year career in logistics and purchasing with True Value Hardware Stores. While with True Value, he managed distribution centers in Cleveland, Kansas City and Allentown. He retired as a Regional Logistics Manager responsible for eight distribution centers throughout the northeast. Andy also had a license to sell Real Estate in Illinois.
Andy and his wife, Donna, moved from Chicago to Southwest Florida because of the great climate and active lifestyle. Golf, softball and computers are some of his interests. Andy and Donna have two children and four grandchildren.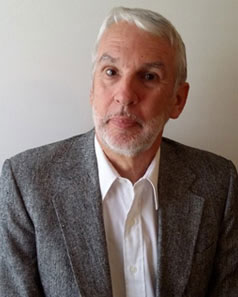 Greg Boland
Email: greg@suncoasteam.com
Phone: 941-979-0482
Greg Boland serves Charlotte and Southern Sarasota Counties for Suncoasteam Realty. Greg is originally from the New Hampshire seacoast town of Newmarket which borders on Great Bay and lies between Exeter and Portsmouth. His career encompassed audio, lighting, telephone, and computer services, and after working in local businesses and owning a retail store, he started Soundtech, a contracting company. Specializing in audio and business communications with a focus on service and support, Soundtech's customer base grew to include local, national, and international companies throughout New England. Besides the typical installations, the business allowed him to be involved in diverse projects over the years ranging from concert and recording studio sound systems, designing and installing home audio and theaters, and providing audio support for the commissioning of the USS Maine.
He has now retired from Soundtech and relocated to Punta Gorda, Florida, with his wife Cheri to enjoy the endless summer and sports such as boating, swimming, and biking. He is enjoying his career in real estate and customer service with Suncoasteam Realty and would like the opportunity to share this wonderful part of West Coast Florida with you.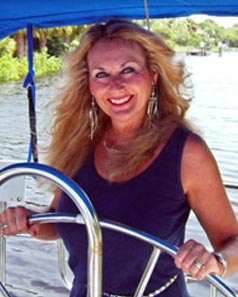 Debra Mann
Email: debra@suncoasteam.com
Phone: 941-626-0744
Debra serves Charlotte County and southern Sarasota County markets for Suncoasteam Realty, including Punta Gorda, Punta Gorda Isles, Port Charlotte, Burnt Store, Rotonda, Englewood and North Port.
Debra Mann was born and raised in Montana. Prior to moving to Florida in 1999, she was a successful Advertising Executive for both CBS and ABC television stations in Bismarck, ND. When she moved to Florida, she became a Realtor® in the Tampa area and moved to Port Charlotte in 2002. She has been a top producer, winning many awards over the years & takes great pride in her profession as a Realtor®. She will get the job done for you, whether you are wanting to sell your property, or are looking for your own place in paradise!
For hobbies, Debra enjoys playing piano, doing artwork (watercolors & pencil), cooking, exotic plants, & gardening. She loves the outdoors, nature & animals (especially her dog "Rocco" & her cat "Simba").
Another true love of Debra's is the pristine beauty of the Gulf, the beaches, water & boating. As experienced sailors, Debra and her husband Cliff have been sailing the west coast of Florida & the Keys for many years now on their Island Packet 31 sailboat, "BAZINGA." Debra's knowledge of local waters makes her a great waterfront expert! Look for "BAZINGA" when you are boating on Charlotte Harbor or down in the Pine Island Sound. Debra would love it if you hailed her to say hello!
Jeff Sincoski
Email: jeffs@suncoasteam.com
Phone: 401-640-4819
Jeff serves Sarasota County.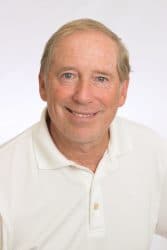 Jeff Sincoski was born in upstate New York and moved to Rhode Island during his teenage years. He began his career as a science teacher and high school basketball coach. Fifteen years later he transitioned into administration serving as Assistant and then Principal. In 2004, Jeff was selected as Rhode Island's Principal of the Year.
In 2006 he retired and pursued his life long interest in Real Estate. Jeff is a licensed sales agent in both the states of Rhode Island and Florida. He has been a multi million dollar producer and resides with his wife Nancy in the new Sarasota National Development in Venice, Florida having recently moved from Punta Gorda, Florida. His interests include golf, tennis, beach, boating, and collecting cars.
Jeff's customer service goals are simple, "Attention to Details" "Attention to You", and his priorities "Are Simple, They're Yours".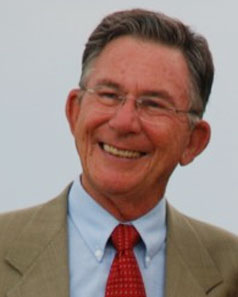 Bill Ogden
Email: bogden@suncoasteam.com
Phone: 941-916-0209
Bill Ogden, Suncoasteam Sales Associate. Specializing in homes and condos in Port Charlotte, Deep Creek and Punta Gorda.
Bill is originally from Southwestern Virginia and upon graduation from high school, moved to Maryland where he began a career at Baltimore Gas and Electric company. While employed at BGE, he attended evening school at University of Baltimore and received a BS degree in Marketing . Bill is no stranger to providing good customer service, having spent much of his employment as an Account Executive, serving the company's large commercial and industrial customers.
He moved to Punta Gorda in 2000 and in 2002 began a second career in real estate. Since Charlotte County has much to offer, he takes great pleasure in introducing people to our area and assisting them in finding their perfect home. He has owned a power boat for several years, and is knowledgeable of the local waters. Hobbies include travel and riding his Goldwing.
******************
To learn more About Your Suncoasteam and how we can help you buy, sell or rent a home, call our office at 941-235-7474 or email us at sales@suncoasteam.com.