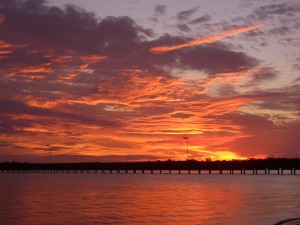 Ralf and Cordula, our friends from Hanover Germany, took this photograph of the sun setting near the Port Charlotte Beach Complex. The beach facilities include boat ramps, picnic tables a long, sandy beach, bocci courts, community pool, meeting rooms and much more.
Ralf is a baker and gourmet chef. He has been kind enough to share some of his delicious recipes on our website. You can see them here: Ralf's Recipes on the Suncoasteam Blog
Try them. I am sure you will enjoy!