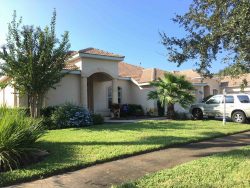 The Southwest Florida real estate market looks promising in the last quarter of 2018. The housing forecast shows that home prices have risen 9.6% over the last year, and the demand is still strong.
Sales of single-family homes located in the area rose 0.8% in the second quarter of this year compared to last year. Homes priced under $300,000 tend to sell best. Perhaps it is time to consider whether it is the right time for you to invest in the Southwest Florida real estate market.
Currently, Southwest Florida looks like an attractive investment for future homeowners. With a steady stream of buyers moving to the Sunshine State and buying in the Southwest Florida real estate market, acting now will put you ahead of the curve when the prices predictably go up in 2019.
There are more reasons why it is time to consider investing or even selling your Southwest Florida property:
As of October, 2018 mortgage rates in Florida are 4.73% for a 30-year fixed and 4.02% for 15-year which is still considered quite low.
Limited resale inventory, homeowners looking to sell their property often receive multiple offers. The continuing increase in home prices and higher re-sale value of homes in the area are driving demand and creating some difficulty for buyers. In fact, a recently listed homes or lots can sell in as little as 3 days!
New projects are planned to break ground in the area. Just one of the many is Allegiant Air's $420 million Sunseeker Resort Charlotte Harbor in Port Charlotte. Where there is major development in an area, property prices tend to rise. You might want to seriously consider buying a home promptly or lose that window of opportunity.
The last quarter of 2018 is indeed very exciting for the Southwest Florida real estate market! We can't wait for more developments to come.
Greg Boland
Suncoasteam Realty LLC,
C-941-979-0482
greg@suncoasteam.com
https://www.sctre.com