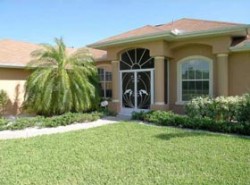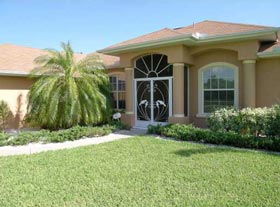 Closing the sale of a home can be a stressful and time consuming process. The usual time for a home closing from contract acceptance to move in day is between 45 – 60 days. Many buyers moving to Florida are eager to move into their new home and want to speed things along.
Whether you have all the time in the world or you wish a fast home closing, you will want to have an orderly process. Sometimes buyers need to sell a current home before moving, This often requires simultaneous home closing where where the sale and purchase of two homes happen the same day.
To make your home closing easier, there are a number of steps that can keep you on track.
Get a Mortgage Pre-Approval. Most buyers who will obtain a mortgage for their new home get a quick Pre-Qualification. This is a simple credit check that states the buyer can qualify to purchase a home up to a certain amount according to their credit rating. A Pre-Approval is a much stronger document that has undergone a more complete review of the buyer's credit and obligations. With a Pre-Approval letter, there are far fewer chances of surprise after a contract is written and complete. Furthermore, a contract that canceled due to mortgage disapproval can be very costly to a buyer. The buyer would probably have spend money for inspections, surveys and more, all of which would be non-refundable. One of the most common reasons for a contract to fall through is buyer with a pre-qualification turns out to have debts that were not discovered in the limited process.
Needs and Wants. Whenever one buys an existing home they are looking for the ideal home. Of course one always wants that home where everything is perfect. Such a home is a rarity. Unless one contracts with a builder for their custom home, they will be buying someone else's perfect home. The best way to help your real estate agent find your best choice is to make a list of needs and wants. Tell your agent the minimum number of bedrooms and baths that you must have for a comfortable home. If you want 4 but need at least 3, it will be a big help to know that. Are granite counter tops in a kitchen an absolute need or can you accept a home with another material? Is a swimming pool a need or want. Knowing such things will make your home search faster and more efficient.
Purchase Offers. Everyone wants to get a great deal and your real estate agent wants that as well. If you get a great deal, you're going to recommend that agent to friends and family. A good offer doesn't have to mean a full price offer. There are many parts of an offer and when put together, they can add up to a good deal. Consider a higher than usual down payment. Sellers will often consider a lower price of they see that buyers are committed to the sale with a significant escrow deposit. Your agent will be able to discuss with you recent sales of similar homes in the area so you have a good idea of value. If you really like a house, be reasonable. Avoid what would be considered a "Low Ball" offer. If you make an exceptionally low offer, do not expect a counteroffer. A low offer should be made with the knowledge that it is a "take it or leave it" offer. With an exceptionally low offer, a buyer runs the risk of angering the seller. The seller may not consider the buyer to be serious about the purchase.
As-Is. Consider making your offer As-Is. Many buyers are afraid of an As-Is offer thinking that they have no rights. On the contrary, it could actually give you a much better bargaining position. With an As-Is offer you do not relinquish your right to inspect the home. It is telling the seller that you are not going to "nickel and dime" them. If you find a serious defect, you reserve the right to cancel the contract and receive return of your escrow deposit. This right is entirely the buyer's and there is no monetary value attached. A buyer can reject the home for any defect the buyer considers important. Making an offer As-Is and limiting contingencies will make an offer much stronger. A seller may be spooked by too many contingencies. Nevertheless, sometimes a contingency is necessary to a contract and this should be fully discussed with your real estate agent.
Organize Your Documents. A mortgage company will require quite a bit of documentation of assets and income. A buyer should have copies of at least 3 most recent years of their tax returns on hand. One should also keep at least 3 most recent bank statements, investment fund statements, stock portfolios and pay stubs. In addition, records should be kept of any unusual expenditures or monetary gifts such as a gift of down payment from parents.
Keeping good records and making well considered offers can save time and headaches. Having a well thought out search process will also reduce time and effort to find, if not the perfect home, a home with which you will be happy. All will lead to a low stress home closing.