OKTOBERFEST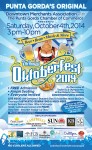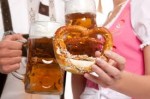 By Debra Mann, REALTOR, Suncoasteam Realty
Contact Debra: 941-626-0744, debra@suncoasteam.com
October arrives this week & with it Punta Gorda's ORIGINAL Oktoberfest!  This will be the 7th year for this annual event.  The festivities will take place this Saturday, October 4th (3-10pm) in downtown Punta Gorda on the corner of Taylor & Olympia at the Historic Courthouse.
The admission is FREE!!  There will be plenty of seating, live music, a variety of Authentic German Food, German/Domestic Beer, Wine, &Schnapps.  In addition to that, there will be a Vintage Mercedes Car Show, Pony Rides, Drindl/Lederhosen Contest with Prizes, Okoberfest Basket Raffles + 50/50's all evening.
This fun event is sponsored by the Punta Gorda Downtown Merchants Association, along with The Punta Gorda Chamber of Commerce.  Come on out this Saturday & join the fun…  don't forget your Lederhosen!!
If you are interested in finding out about living in this wonderful paradise we call home, please click on Real Estate for sale in Punta Gorda.  …or if you have any questions or want more information about real estate in Punta Gorda, Florida contact Your Suncoasteam @ 941-626-0744 or debra@suncoasteam.com.