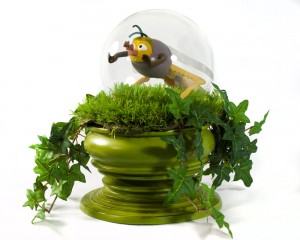 Ted Nichols, an eclectic artist shares his time between homes in Port Charlotte and San Francisco, has produced many interesting pieces. Ted, known in the art community as Rube, calls his work, Rube Art. This one, Bee in a Jar, is whimsical play on the snow globes.
One of my favorites is this clock. I don't know what he calls it but it is neat…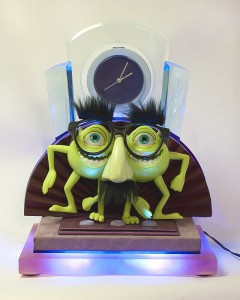 Ted has produced many sports themed pieces. This one, The Green Monster, is one for the Red Sox fans and stands above the bar in a favorite watering hole in San Francisco. The bar owner bought it immediately when he saw it. It features the Hulk, carrying a bat and swinging the head of a NY Yankee after freaking through the green wall.