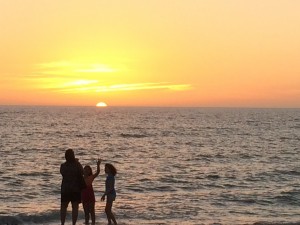 In Florida, Charlotte County – Punta Gorda (32.9% were baby boomers in 2013, a 34.3% increase since 2007) topped the list for baby boomer population growth.
A study conducted by RealtyTrac analyzing Census population data between 2007 and 2013, found that Punta Gorda / Port Charlotte and Charlotte County were at the top of boomers retirees radar. This growth is due to the excellent values available in the area and the relaxing life-style. Active people can find others who enjoy the same pastimes such as sailing, boating, golf and fishing. There are also activities for those interested in arts and crafts and intellectual exercises. The Charlotte County Cultural Center is a popular center of activities. If it doesn't involve snow, it can probably be found in Charlotte County.
Baby-boomers are generally moving from higher-priced to lower-priced markets when retiring. They are in general, moving from counties with a larger population to counties with a smaller population. In doing so, they are finding more home for the dollar as well as less automobile traffic.
To find out more about Charlotte County and Southwest Florida from Punta Gorda, north through Sarasota, Bradenton and Tampa, please call your Suncoasteam, 941-235-7474.