By Debra Mann, REALTOR, Suncoasteam Realty
Contact Debra: 941-626-0744, debra@suncoasteam.com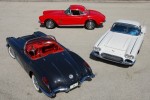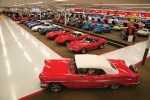 Are you a car enthusiast? If you are, there is a place in Punta Gorda, FL you should NOT miss!! Muscle Car City is located right on 41 at the southern edge of town.The 99,000 square foot museum holds one of the largest GM muscle car displays in the nation!! It features over 200 classic cars and hot rods in mint condition.
In addition to the museum, they have a Performance Shop, where you can find supplies to improve your own classic. Or… if you are not into doing the work, they have a Car Corral, where you can purchase hot rods and classics that have been restored.
After you have taken in the all the cars, you might be hungry!! Step back in time & have something to eat at their retro 60's diner!! They even have homemade ice cream to finish off your meal!
On your way out, don't forget to stop by the Memorabilia & Gift Shop… the variety and selection is huge! No matter what the age, they have something for everyone in the family.
Throughout the year, there are also numerous events & car shows. You might want to check the schedules out…there is ALWAYS something fun going on at Muscle Car City!!
Get your motor running & go check it out!
If you are interested in finding out about living in this wonderful paradise we call home, please click on Real Estate for sale in Punta Gorda. …or if you have any questions or want more information about real estate in Punta Gorda, Florida contact Your Suncoasteam @ 941-626-0744 or debra@suncoasteam.com