Ten years ago, on Friday the 13th, 2004, Hurricane Charlie hit Punta Gorda and Port Charlotte. To say the least, it was devastating. The eye of the storm drove directly up Charlotte Harbor, damaging homes in Punta Gorda Isles, businesses and homes in the downtown area and across the river in Port Charlotte, doing almost as much. Deep Creek, a section of Punta Gorda was an especially heavily damaged community.
Ten years later, the area has snapped back. It is a testament to the strength of the community and the character of the people who live here to see the incredible change. Downtown Punta Gorda has a new Convention Center. Downtown businesses inhabit many new structures and the older ones have been rebuilt better than ever. There are simply too many successes to list.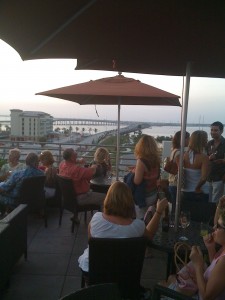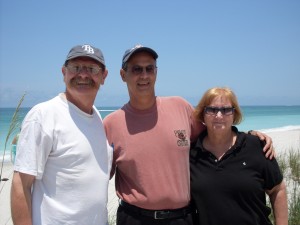 (This is a link to an excellent article and video put together by the Fort Myers News press: Hurricane Charlie Article)
I was lucky. I evacuated to Miami. My college roommate, Frank Marks, is Director, NOAA Hurricane Research Division. He called me and suggested that I visit him because as he said, "It'll be a bit windy and rainy in Port Charlotte".
On Tuesday when he called, the storm was headed toward the Tampa area. I drove to Miami on Thursday morning and spent the day with him at his office on Virginia Key. After dinner with his beautiful wife, Anita, we drove a few miles to the National Hurricane Center and I met many of the scientists involved in forecasting.


Friday morning we returned to his office in Virginia Key where I spent much of the morning watching the storm hook east, away from a path to Tampa and take dead aim on Charlotte Harbor. This would be the first hurricane to impact the area since Donna in 1960. I called a number of friends who I knew had not evacuated and pled with them to leave. A friend and his wife beat feet for Clewiston and spent the storm in a Wal-mart parking lot.
 
They returned to Punta Gorda and Port Charlotte late in the afternoon and called me. They described the terrible damage the found and reported that my house ok. My house had relatively little significant damage. Overall, I was lucky. Many of my friends suffered severe damage to their homes. The storm was a Category 4 when it struck, just below maximum force. The Charlotte County Regional Medical Center in Punta Gorda recorded an unofficial peak wind gust of 172 mph (277 km/h).
I had driven my Suburban to Miami and I went to a Home Depot and loaded up on tarps and any other supplies I could think of. Upon return, I spent almost two weeks with my partner and founder of Suncoasteam, Andy Leonard and his gracious wife Donna at their home in Rotonda, an area that escaped almost completely unscathed. There was no electricity at my home. During the next several weeks we visited customers and brought ice, water to those who needed it and tarps. The tarps were at a premium and our customers were all very happy to get a few to enclose their damaged roofs.
Over the next several months people banded together and it was amazing how quickly things started to get better. Almost immediately, there were utility trucks from all over the country here to get the power back on and that was completed incredibly quickly. I remember looking at Andy and we both said, "No other country."
There is no country on the entire planet where people, businesses and government would come together so quickly and efficiently to put this all back together.
One of the most incredible feats was getting children back to school. Almost every school in the county sustained damage and many were completely destroyed. Within two weeks, the dedicated teachers and staff, lead by one of the best superintendents in the entire country, Dr. David Gayler had children back in classes. Many students and teachers spent the next year or years in temporary trailer classrooms while new schools were constructed.
Dr. David Gayler's quick action and the cooperation of everyone involved help to return the county children to a semblance of normality. While most people remember that businesses did their best to open quickly and were overjoyed when electricity and cable TV were restored, they often forget the heroic efforts by the Charlotte County schools. To me, this was the most difficult job, the one done with at least as much caring and professionalism considering the obstacles.
Ten years later, the transformation is amazing. Punta Gorda is a beautiful city, with many great shops and restaurants.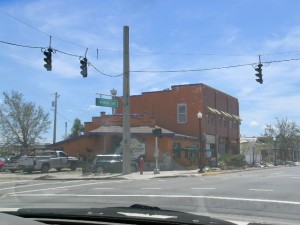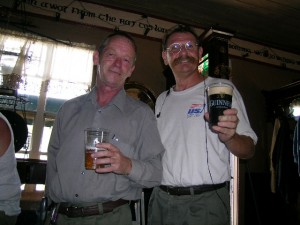 Punta Gorda Isles has recovered and still has the best waterfront canals in the state. Port Charlotte is still a great place to live, vacation and retire. I love Southwest Florida!