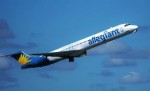 By Debra Mann, REALTOR, Suncoasteam Realty
Contact Debra: 941-626-0744, debra@suncoasteam.com
The Punta Gorda Airport is gearing up for the biggest expansion since the new terminal was built after Hurricane Charley!!  Allegiant Air has announced it will soon be adding 8 more cities to its service, some of them starting as soon as October!  The new flights will be non-stop to & from Punta Gorda with services to:   Allentown, PA.; Asheville, N.C.; Bangor, Maine; Cedar Rapids, Iowa;  Des Moines, Iowa; Moline/Quad Cities, Ill.; Springfield/Branson, MO; and Youngstown, Ohio (this will bring the number of destinations up to 19).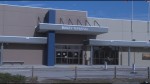 With all the new flights and influx of customers, they are planning to expand the terminal.  They have already built a new rental car lot.  The rest of the expansion will be done in 2 phases.
The first phase is to be completed by the end of October.  The current rental car booths will be moved to another building, so the Transportation Security Administration inspection area can be enlarged.
The second phase hopefully will begin at the end of January.  The terminal will be expanded to more than double the size it is now (from 16,000 sq. ft. to 40,000 sq. ft.).
This is exciting news for Charlotte County.  Allegiant Air is expecting to bring about a million passengers a year to our community & with it will bring more employment opportunities as well!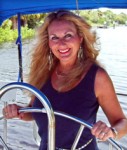 If you are interested in finding out about living in this wonderful paradise we call home, please click on Real Estate for sale in Punta Gorda.  …or if you have any questions or want more information about real estate in Punta Gorda, Florida contact Your Suncoasteam @ 941-626-0744 or debra@suncoasteam.com.