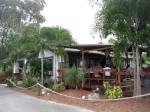 By Debra Mann, REALTOR, Suncoasteam Realty
Contact Debra: 941-626-0744, debra@suncoasteam.com
Just outside Punta Gorda on U.S. 17, you can find a piece of Old Florida!  If you are looking for fresh seafood & a great casual atmosphere, this is the place for you!  The seafood is fresh & much of it is locally caught in the Peace River and Gulf of Mexico.  In case you didn't know, the crabs caught in our area are exported around the country!
The building is a vintage 1927 with a front porch and side deck.  You can enjoy your dinner on the deck under the beautiful oak trees covered in Spanish moss, or take a table inside.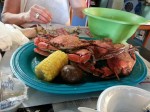 Check it out… there are delicious daily specials… friendly staff… & even a parrot on the porch!  You will walk away with a satisfied hunger & feeling like you have been in another world.  Everyone should visit this Old Florida Crab Shack they call Peace River Seafood!  They are located at 5337 Duncan Road in Punta Gorda.  Call them for more info at 941-505-8440.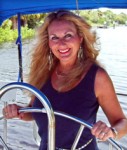 If you are interested in finding out about living in this wonderful paradise we call home, please click on Real Estate for sale in Punta Gorda.  …or if you have any questions or want more information about real estate in Punta Gorda, Florida contact Your Suncoasteam @ 941-626-0744 or debra@suncoasteam.com.