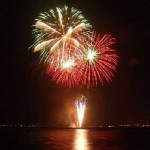 By Debra Mann, REALTOR, Suncoasteam Realty
Contact Debra: 941-626-0744, debra@suncoasteam.com
The place to be EVERY fourth of July in Punta Gorda, Florida is Laishley Park!  There is fun for all ages from 10am to 10pm!!  Live music will be on stage all day… there will be vendors, great food….cold beer & over a dozen waterslides of all sizes!!  Then when the sun goes down, the Boogiemen Rock & Soul Revue hits the stage just before the BEST fireworks display in Southwest Florida begins!!
Don't miss this day of fun in the sun!!!!!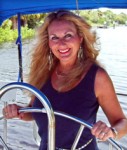 If you are interested in finding out about living in this wonderful paradise we call home, please click on Real Estate for sale in Punta Gorda.  …or if you have any questions or want more information about real estate in Punta Gorda, Florida contact Your Suncoasteam @ 941-626-0744 or debra@suncoasteam.com.