By Debra Mann, REALTOR, Suncoasteam Realty
Contact Debra: 941-626-0744, debra@suncoasteam.com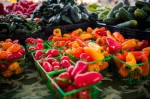 Every Saturday, 8am-1pm (8am-12pm in the summer), you can find one of the BEST Farmers Markets around right in downtown Punta Gorda!!  There are many vendors offering a WIDE variety of products…  you will find the normal farmers market items, like fruits, vegetables & nuts, but there is MUCH more!!  There is fresh homemade pasta, kitchenware, candles, soaps, Italian & French bakery products, fresh seafood, jewelry, Florida arts & crafts, cheese, homemade pies, orchids, coffee beans, plus native & exotic plants!  All this and LIVE ENTERTAINMENT to shop by every week!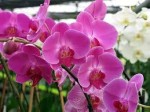 Make this market part of your Saturday morning tradition and see why it has been voted the best small market in Florida & 15th in the USA!!!  The location is easy to find…it is on Taylor Street, across from the Historic Charlotte County Courthouse.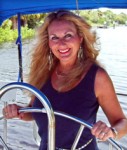 If you are interested in finding out about living in this wonderful paradise we call home, please click on Real Estate for sale in Punta Gorda.  …or if you have any questions or want more information about real estate in Punta Gorda, Florida contact Your Suncoasteam @ 941-626-0744 or debra@suncoasteam.com.