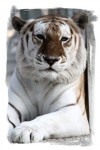 By Debra Mann, REALTOR, Suncoasteam Realty
Contact Debra: 941-626-0744, debra@suncoasteam.com
Do you love exotic animals?  If so, the Octagon Wildlife Sanctuary should be on your list of places to visit while in Punta Gorda Florida!!  This sanctuary in Southwest Florida is somewhat of a retirement community for wild animals that are abused, unwanted, abandoned or confiscated.  Each animal has its own story.  Some are retired from show business, some are there due to their owners passing away or no longer being able to care for them & some had been being kept illegally and were confiscated.  No matter what their previous life was, now they are well cared for and loved.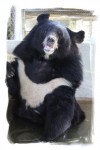 There are more than 200 animals that reside on this 10 acre sanctuary!  There are bears, lions, tigers, exotic birds, reptiles & even primates!!  Visitors are invited to take a walk down the walking trails to see these magnificent animals.
The Octagon Wildlife Sanctuary has been a haven for nearly 30 years.  It is a non-profit organization that relies on volunteers, donation & grants.  Not only will you enjoy your day, but you will be helping to care for the animals with your minimal admission fee. For directions & more info click here.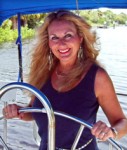 If you are interested in finding out about living in this wonderful paradise we call home, please click on Real Estate for sale in Punta Gorda.  …or if you have any questions or want more information about real estate in Punta Gorda, Florida contact Your Suncoasteam @ 941-626-0744 or debra@suncoasteam.com.