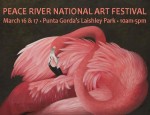 By Debra Mann, REALTOR, Suncoasteam Realty
Contact Debra: 941-626-0744, debra@suncoasteam.com
The Peace River National Art Show is an event not to miss! Artists from all over the country come to display their work, there will be food & beverage vendors & even a children's play area.
This fun-filled festival will be held next weekend – Saturday, March 15th & Sunday, March 16th (10am-5pm) on the banks of the Peace River in Laishley Park. Laishley park is one of the most picturesque places for an art festival in the state, with the beautiful views of the water, gazebos, fountains, piers and walkways. Come out and enjoy the day!
.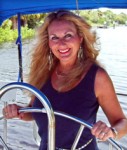 If you are interested in finding out about living in this wonderful paradise we call home, please click on Real Estate for sale in Punta Gorda. …or if you have any questions or want more information about real estate in Punta Gorda, Florida contact Your Suncoasteam @ 941-626-0744 or debra@suncoasteam.com.