By Debra Mann, REALTOR, Suncoasteam Realty
Contact Debra: 941-626-0744, debra@suncoasteam.com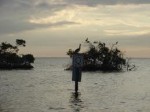 The Ponce de Leon Park covers 10 acres on Charlotte Harbor and is located at the Ponce de Leon Inlet.  (This inlet is one you may be going out of if you are boating out of Punta Gorda Isles).  It is a beautiful park with a man-made beach, a boardwalk that is ¼ mile long going through the wetland area, 2 fishing piers, a boat ramp (and boat trailing parking), picnic tables, restrooms & a playground!!  With the gorgeous views of Charlotte Harbor, it is a wonderful place to pack a lunch and spend the day!
The Peace River Wildlife Refuge is also located at this park (and is one of my favorite parts of the park!)  Injured or orphaned native Florida Wildlife can be brought here to be treated, rehabilitated & if possible, returned to the wild.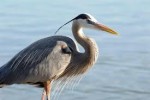 You never know what you might see at the facility!  The animals whose injuries are too extensive are given a permanent home at the PRWC.  They are a non- profit organization, so a donation is always appreciated!  If you go, don't forget to stop into the gift shop….it too is an important part of the fund-raising to save these animals!  They offer tours 7 days a week from 11am-4pm at no cost to visitors & receive injured wildlife 8am-5pm daily.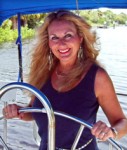 If you are interested in property in the Punta Gorda, Florida area, please click on Real Estate for sale in Punta Gorda. For more information about real estate in Punta Gorda, Florida contact Your Suncoasteam @ 941-626-0744 or debra@suncoasteam.com.