By Debra Mann, REALTOR, Suncoasteam Realty
Contact Debra: 941-626-0744, debra@suncoasteam.com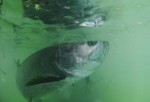 Do you love to fish??  Then put Punta Gorda, FL on your list of destinations to visit!!  Punta Gorda borders Florida's 2nd largest open water estuary, Charlotte Harbor.  This estuary is formed when the fresh water from the Myakka and Peace rivers blend with the saltwater from the Gulf of Mexico.  As a result, it is a very important breeding ground for several species of fish, such as tarpon, snook, redfish, barracuda, cobia & grouper.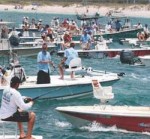 Charlotte Harbor is considered one of the WORLD'S top sport fishing destinations!!  Each spring there are several Tarpon Tournaments.  At that time of year, thousands of tarpon congregate in Charlotte Harbor & the Boca Grande Pass as they migrate to and from their spawning grounds.
Punta Gorda is a GREAT place to visit and even a better place to live!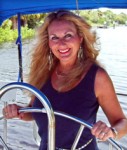 If you have interest in property in the Punta Gorda, Florida area, please click on Real Estate for sale in Punta Gorda. For more information about real estate in Punta Gorda,Florida contact Your Suncoasteam @