By: Andy Richardson, REALTOR, Suncoasteam Realty
Contact Andy: 941-276-5997, car@suncoasteam.com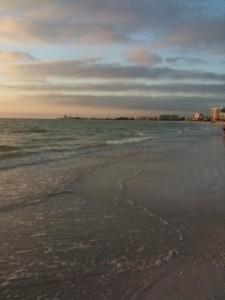 The Sarasota housing market posted robust numbers in October 2012. Sales, which totaled 719 properties, contributed to nearly a 24% increase from October 2011. Of the 719 sales, 516 were single family homes and 193 were condos. The sales numbers in October were also 10.9% higher than September 2012, when only 648 properties were sold.
The available inventory of homes on the market has continued to shrink since last year. In October 2011, the inventory was at 4,525 available properties, or 20% higher than the 3,460 in October 2012. These 2012 numbers are the lowest since 1998. According to Sarasota Realtor Association President, Laura Benson, "It appears from all signs that the Sarasota real estate market is in full recovery mode… This is probably the optimum time to list your home, if you've considered selling during the recent time period. The season is almost upon us, and our winter residents and visitors will begin to arrive soon."
Furthermore, October pending sales, which represent properties that went under contract in the month, were nearly 24% higher than the same month of the prior year.
Another encouraging sign was the median sales price of single family homes which increased from $149,838 in October 2011 to $176,000 in October 2012. Additionally, the October 2012 figure was an increase over September of this year where the median sales price was at $169,950. Condos, however, saw a decrease in median sales price from September to October 2012. The October 2012 median sales price of condos was $160,000 compared to September's $175,400. Nonetheless, the median sales price of condos in 2012 is still far above the October 2011 median sales price of $143,000.
Other pertinent information about the Sarasota housing market:
Prices for single family homes are up 17% YTD
Prices for condos are up 11.9% YTD
14.8% of available properties are short sales or foreclosures, totaling 519 (down from 534 in September 2012)
2012 YTD Median Prices for single family homes: $174,000 (compared to $155,000 in 2011)
2012 YTD Median Prices for condos: $177,500 (compared to $162,000 in 2011)
Average Days on Market for single family homes: 158 (down from 190 in October 2011)
Average Days on Market for condos: 191 (down from 222 in October 2011)