By: Andy Richardson, REALTOR, Suncoasteam Realty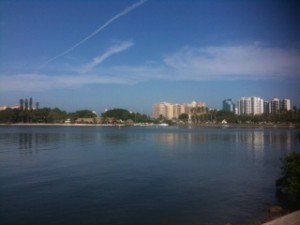 The Sarasota housing market continued to show strong signs in September 2012. Sales, which totaled 648 properties, contributed to nearly a 14% increase from September 2011. Of the 648 sales, 500 were single family homes and 148 were condos.
The demand for homes in Sarasota is also increasing. According to Sarasota Association of Realtors President, Laura Benson, there were 9,500 hundred properties available four years ago. That number has trended downward and there are approximately 3,460 available properties in Sarasota- the lowest level since 1998 and a 20% decrease from September 2011 (Benson).
Furthermore, pending sales, which are an indicator of future closings, increased 16% from September a year ago.
The Sarasota Association of Realtors report also revealed that sale prices are moving in a positive direction. Single family home sale prices remained virtually unchanged from August to September 2012, but the year to year change has increased from $165,000 in 2011 to $169,950 in 2012. The big winner in September: condos. In August of this year, median condo prices was $149,000. In September 2012, condo prices climbed to $175,400, which represented an increase from the $140,000 median price in September of 2011.
Other pertinent information about the Sarasota housing market:
Only 15.4% of listed properties are short sales or foreclosures, totaling 534 (down from 570 in August 2012)
2012 YTD Median Prices for single family homes: $174,000 (compared to $156,100 in 2011)
2012 YTD Median Prices for condos: $178,800 (compared to $165,000 in 2011)
Average Days on Market for single family homes: 158 (down from 168 in September 2011)
Average Days on Market for condos: 191 (down from 250 in September 2011)
4.4 Months of Inventory for single family homes (compared to 6.7 in September 2011)
8.5 Months of Inventory for condos (compared to 11.1 in September 2011)
If you have interest in property in Sarasota, Florida, please click Real Estate for Sale in Sarasota. For more information about real estate in Sarasota, Florida, please contact Your Suncoasteam at 941-235-7474 or sales@suncoasteam.com.