U.K. buyers must act quickly to secure Fla. property bargains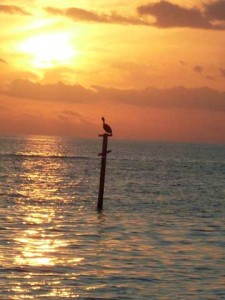 An article from the Florida Association of Realtors
ORLANDO, Fla. – Oct. 10, 2012- Property prices are currently low in Florida, making it the best time to buy in years, but could soon be on the rise.
"Now is the time to buy in Florida. We're starting to see the beginning of the shift from a buyer's to a seller's market," says Dr. John Tuccillo, chief economist for Florida Realtors®. "Sales numbers and home prices have both been rising, and we expect the trend to continue as more international buyers take note of the opportunities here, and the market's recovery gains traction. There are some real residential bargains to be found for British buyers."
For United Kingdom buyers, bargain prices look even better thanks to the best dollar-pound exchange rate in six months.
Florida appeals to international buyers for its subtropical weather, beaches and attractions, but many of these buyers also see investment potential, particularly within the rental market. Some would-be landlords enter the market even when they don't plan to vacation in their house, seeking out Florida property that already has tenants.
Florida sales to international buyers accounted for over a quarter of all U.S. international property market sales last year, according to the National Association of Realtors®, and Florida's popularity is still rising among international investors. Florida Realtors recent research revealed buyers from Canada, Brazil and Venezuela are now joining British buyers in taking advantage of Florida's property bargains.
Florida Realtors research finds that the median price for a single-family Florida home is £91,000, with Orlando the most popular destination for Brits. In Orlando a four-bedroom home with private pool and garden can be snapped up for around £125,000 – 75 percent of a similar-sized home in the U.K.
"Buyers who have been waiting on the sidelines should see this as a sign to jump in before the market escapes them again," says Florida Realtors® President Summer Greene, regional manager of Better Homes and Gardens Real Estate Florida 1st in Fort Lauderdale. "We understand this is a big step, so to help international buyers understand Florida's potential, we've put together a few tips and tricks for Brits looking to buy."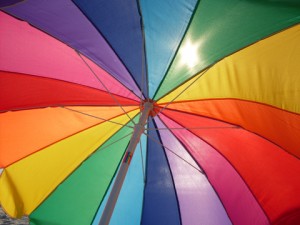 Tips and facts on buying Florida property
• Visit fl.living.net to contact a Realtor in Florida and get more information.
• Florida's property purchase system is different than the U.K.'s and can be confusing. Appropriate professional guidance is essential.
• There are no restrictions on foreign purchases of U.S. real estate, and international buyers can apply for conventional mortgage financing.
• When calculating how to buy a Florida home, include escrow fees and closing costs – part of the purchase costs – in calculations.
• Do your homework and consult several currency exchange companies in the U.S. for the best exchange rate, which can save thousands.
• If you choose to rent the property, note that Florida is one of the few U.S. states with no state income tax.
• Understand the homeowner taxes and U.S. tax process, which can be complex and may involve payments to at least four different levels of government: local, regional, state and federal. A Realtor can help explain this.
• U.K./U.S. visa regulations allow international visitors to stay up to three months at one time without getting an alternative visa. Arrange passports, visa and residency status before travelling to the U.S.
Representatives from Florida Realtors, including Chief Economist Dr. John Tuccillo, will be speaking at the Property Investor Show in London on Oct. 11-12, 2012, at the ExCeL London Exhibition and Convention Centre.
© 2012 Florida Realtors®
Buyers of villas in Florida from England and Great Britain must act soon to avoid price rise. British buyers of real estate in Florida. Homes in FL for UK buyers. Florida homes, villas and condos for English buyers.