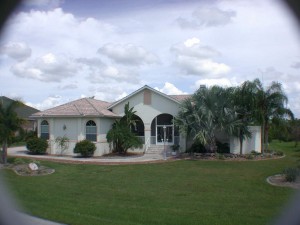 Please call Jim Mulligan (941-235-7474) to make an appointment to see this beautiful home on a half acre lot with nature preserve to the rear.
Featuring 3 bedroom, 3 baths and a huge 3 car garage, and 3,043 sq/ft of air conditioned living area, this home has a large deck with heated swimming pool and separate hot-tub spa. There are formal living and dining rooms as well as a large, chef's kitchen and comfortable family room. The master bedroom overlooks the pool and has a huge master bath with a walk-in closet as large as some bedrooms!
ONLY $339,900!
This is a spectacular home at a great price and should be on any serious home-buyer's list of properties to see!
James Mulligan
Licensed Real Estate Broker
Suncoasteam Realty
PO Box 380503
Murdock, FL 33938
941-235-7474 office
941-585-0505 fax
suncoasteam.com