You've found the perfect location for your new store in Punta Gorda, Cape Coral, Port Charlotte, Sarasota, Venice, North Port, or another Southwest Florida community. Regardless of your wares, you can't rely on the "Field of Dreams" mantra, "If you build it, they will come." It will take some strategizing to draw crowds to your retail space.
Fortunately, there are numerous potential ways to motivate potential clients to visit your business. Here are a few effective tactics if you need ideas to attract customers to your store.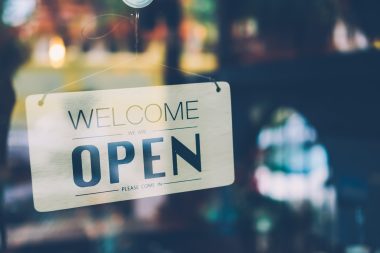 1. Beef up your online presence.
Marketing your business online is essential, even if you're primarily focused on in-person sales at a brick-and-mortar location. A whopping 78 percent of location-based mobile searches lead to an in-person/offline purchase, according to SEO Tribunal. You'll miss out on tons of potential clients if you don't show up when they search for "shoe store near me."
You'll want to maintain a website optimized for search engines and mobile devices, stay on top of your social media profiles (Facebook, Instagram, Twitter, LinkedIn, etc.), and fill out your Google My Business profile. Be sure to ask your customers for Google and Yelp reviews to build your reputation as well.
2. Craft a unique and appealing in-store experience.
A sizeable portion (44.4 percent) of consumers still prefer to shop in a brick-in-mortar store instead of online, according to the State of Consumer Behavior 2022 study from Raydiant. Of those who opt to make purchases in person, 27.6 percent do so for the sake of the in-store experience. That speaks to the power of the physical environment in your store, including décor, music, personalized service, and on-site events and promotions.
3. Hook passersby with stunning window displays.
If a striking set-up in a retailer's front window has ever turned your head, you know the power of an artful display. Your store windows present an opportunity to showcase your products as well as tell stories, reflect the season, and get creative, according to the blog entry "16 Window Display Tips to Captivate Shoppers and Drive in-Store Traffic" from Vend by Lightspeed.
4. Offer curbside pickup.
People who shop online often do so because it's faster, according to The Balance Small Business article "Brick and Mortar Stores vs Online Retail Sites." Making it easy for clients to pick up their orders curbside – a practice that's become popular in recent years – can help your store win over shoppers on the fence about online versus in-person procurement.
If you're looking for Southwest Florida commercial real estate for your retail store, the Avalon Suncoast Realty team can help you find the perfect property. Get started today by calling 941-235-7474 or emailing sales@avalonsuncoast.com to get in touch with our team and explore our services.