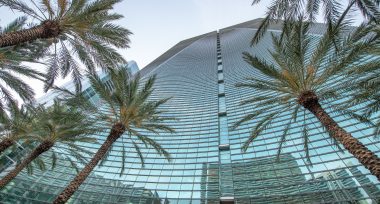 If you're looking to invest in commercial real estate, you might wonder which state is the best bet. While there are numerous thriving markets nationwide, the Sunshine State stands out for various reasons.
With its subtropical climate, hundreds of miles of beaches, and rich culture, Florida has no trouble attracting everyone from tourists to retirees to ambitious professionals on the move and corporations seeking their ideal headquarters.
Here are a few compelling reasons to invest in Florida properties, including Southwest Florida commercial real estate.
1. The state's population is booming.
People are flocking to Florida. Between 2010 and July 2021, the state's population grew from approximately 18.8 million to an estimated 21.78 million, according to the U.S Census Bureau. Additionally, the Florida Office of Economic and Demographic Research has predicted that the state will welcome an average of 294,756 net new residents per year between April 1, 2022, and April 1, 2027. That's the equivalent of adding a city roughly the size of Orlando annually.
The more people reside in the state, the greater the demand for places to eat, shop, and work, which equates to a promising future for Florida commercial real estate.
2. The South Florida commercial real estate market is growing.
In line with the state's ballooning population, the South Florida commercial real estate market experienced one of the strongest annual growth rates in 2021 at 179 percent, according to the National Association of Realtors.
This holds particularly true in certain areas of southwest Florida. For example, demand for office and retail space is more robust than nationwide in the Port St. Lucie and Punta Gorda metro areas, according to NAR 2022 Q3 Commercial Real Estate Metro Markets Report for Florida.
3. Favorable weather keeps people out and about.
While people might huddle up at home for many months in states with brutal winter weather, Florida's climate creates favorable conditions for commercial properties such as retailers and restaurants.
4. Tourism is on the rise too.
More people are visiting Florida than ever, with a Visit Florida report showing a record 36 million took trips to the state in the first quarter of 2022, as reported by WUSF Public Media. A thriving tourism industry also bodes well for commercial properties like restaurants, retail stores, hotels and resorts.
5. Florida has one of the most favorable tax climates in the nation.
Florida ranks No. 4 out of the top 10 states in the Tax Foundation's 2023 State Business Tax Climate Index, which gauges how well each state structures its tax system.
If you're looking for commercial property in Southwest Florida, Avalon Suncoast Realty offers commercial real estate services and property management services in Charlotte and Sarasota counties. Explore our Florida real estate services today by calling 941-235-7474 or emailing sales@avalonsuncoast.com.