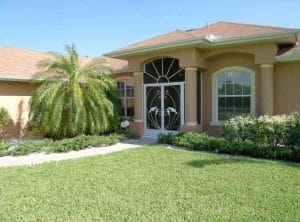 When it comes to Southwest Florida Gulf Coast living, location is a key factor, and Punta Gorda Isles has location in the bag. Home prices range from condos under $200,000 all the way up to multi-million dollar waterfront homes.
In Punta Gorda Isles, you will find that there are home prices for practically everyone's budget. Located less than 3 miles from downtown Punta Gorda south of the Peace River bridge and about 4.5 miles from Port Charlotte, Punta Gorda Isles is in close proximity to just about everything. Attractions such as Fisherman's Village, Gilcrest Park, and restaurants including Captain's Table, The Perfect Caper and River City Grill neighbor Punta Gorda Isles and play an important part of attracting other local businesses to the area.
Southwest Florida Gulf Coast living in Punta Gorda Isles offers a wide range of housing and location options depending on your taste. Some example of the locations offered are waterfront, overlooking the beautiful Peace River, and inland areas if waterfront living is not your cup of tea. Want to spend more time outdoors? Punta Gorda Isles offers many opportunities to stay active with its plentiful bike paths, clear, well maintained sidewalks as well as being located near most any business or park that you will need or want to visit. In addition, the houses located by the many canals, typically offer one to two boat docks and/or lifts for easy storage and entry of the boats. As you can see, PGI is a desirable place to live and enjoy the the Southwest Florida lifestyle.
For more information about Southwest Florida Gulf Coast Living or to view homes in the area, please contact Your Suncoasteam at 941-235-7474 or email: sales@avalonsuncoast.com.