Port Charlotte Pet Friendly Condos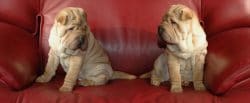 Buy Port Charlotte Pet Friendly Condos for sale. Have you noticed how difficult it is to find a condo to rent when you have a pet? It is almost impossible because most condo communities do not permit renters to have pets. While renting with a pet can be a daunting task, it is not much easier to find a condo to buy that allows pets. Your Suncoasteam is here to help. We have a list of Port Charlotte Pet Friendly Condos for sale. Most have restrictions on size and number of pets but with our help we can find a home to make your life easier.
Some of the Port Charlotte Pet Friendly Condos:
NONE ALLOW RENTERS TO HAVE PETS.
Promenades East at Olean Blvd allows owners to have one small dog or cat under 15 pounds. Promenades East is a high-rise with elevator and parking underneath. It is a secure building with a community pool and a safe, enclosed courtyard. Promenades East is a short walk to shopping, doctors, hospitals, the American Legion and even restaurants.
Edgewater Village at 22375 Edgewater Drive allows one pet and they do permit large dogs. Edgewater Village is a very friendly community with a nice, shady lawn where residents have fun get togethers. There is a nice community swimming pool and tennis courts. It is within walking distance of a supermarket and shops and a short drive over the bridge to the fine restaurants of Punta Gorda.
Tarpon Bay is located in the El Jobean section on 776, overlooking the Myakka River, 14459 RIVER BEACH DR. Tarpon Bay condos permit 2 pets up to 35 pounds. There is a community pool with a spectacular view of the river. Many condos have parking underneath the raised structure. Englewood Beach is only a short drive of about 15 minutes.
Lakes Edge 3310 LOVELAND BLVD near Kings Highway section. Lakes Edge Condos allow the owners to have one pet up to 30 pounds. All condos surround the lovely lake and all have a view. There is a nice clubhouse and community pool to relax with your friends.
Bella Via 23301 COLLINA WAY is a Port Charlotte Pet Friendly Condo. Owners can have 2 pets with a maximum weight of 60 pounds. There is a beautiful community pool and each condo comes with a private garage.
This is just a small sampling of the pet friendly condo communities in Port Charlotte, FL. For a complete report or for personal service in finding a Port Charlotte Pet Friendly Condo that is just right for you, please call Your Suncoasteam at 941-235-7474 or email sales@avalonsuncoast.com