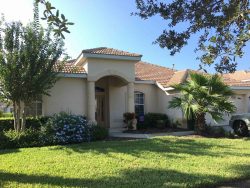 Invest in Florida Rental Property
Owning and investing in Florida rental property real estate can be a very good means of creating income and equity for the future. With the growth of population in this area, there is a demand for rentals and rental prices are increasing, both for seasonal/vacation properties and annual rentals. Nevertheless, like any investment, real estate is not a guarantee and there are things about investing in Florida rental property that you should consider.
An investment in Florida rental property should be considered a long term investment. For the best results, one should be prepared to own a property for at least five years and preferably longer. This will allow the property to appreciate in value as prices increase and provide a reasonable cash flow during the years of ownership.
However, owning investment property is a big responsibility and can be quite time consuming as well. Indeed, advertising your rental, showing it to prospective tenants, providing a legally binding lease (in Florida, an attorney should prepare a lease), setting up a separate, legal escrow account for deposit funds (it is illegal to hold escrow funds in your private bank account), collecting rent, receiving problem calls from tenants day and night and maintaining your property are daunting tasks and only a fraction of the work to be done.
Once you have purchased an appropriate Florida rental property, you will need to prepare it for renters and advertise the home. Advertising rentals can be expensive and you will be surprised at the number of scam artists who contact you. One popular scam, especially when advertising on sites like Craig's List, is the following. A renter gives you a deposit check for the first month rent and security. You deposit the check and a day or two later the renter says he or she was given a job transfer out of the area and must get a refund. You write them a check only to find that their check has bounced and yours has cleared. Perhaps you are too savvy to fall for this scam, but criminals are coming up with new ones every day.
At Suncoasteam Property Management we do all we can to protect you, your investment and your property. We market your property and secure your tenants. We hire a company to conduct background checks on any prospective tenant and we monitor them during the lease to be sure they are taking care of your property. In addition, we are the ones who are awakened in the middle of the night with a call from a tenant. If the AC goes out or there is a plumbing leak, you don't have to be disturbed. Our team of professional property managers are on the job. If it is a simple, inexpensive repair (an amount agreed upon in advance), we will have it done and provide you with the receipts. If there is a larger, major repair, we will contact you and discuss it in full prior to initiation. Unlike most other property management companies, Suncoasteam Property Management NEVER pads your repair invoices. You are provided with the original invoice from a plumber, electrician or other subcontractor and pay ONLY the amount charged. Other companies add 10, 15 or even 25 percent to repair bills.
Vet Tenants: Your Suncoasteam will hire a company that will conduct background checks on all occupants of your property. We will also contact prior landlords to be sure the prospective tenant has a good payment and rental record. Finally, we will conduct a credit check to be sure the renters have the means to live in your property.
Protect Investment: Your Suncoasteam will make periodic visits to the home to be sure the tenants are keeping it clean, mowing the lawn if it is a single family home, and keeping up on their responsibilities of tenancy.
Maintain the Property: Your Suncoasteam will assure that scheduled maintenance of the home is conducted such as AC cleaning, gutter cleaning, pool maintenance and other unscheduled issues are addressed.
Bookkeeping: Your Suncoasteam will keep complete records of income and expenditures for your tax records and deliver your funds each month as agreed. We can mail your payments or if you choose, we can electronically deliver them to your bank, quickly and efficiently. At year end, we will provide your 1099 tax statement for your tax filing purposes.
At Suncoasteam Property Management we strive to make your ownership of Florida rental property as profitable and worry free as possible. For more information, visit our website: https://suncoasteam.com/property-management-services, or call our property management division at 941-979-8042.