Last weekend the Siesta Key Crystal Classic Master Sand Sculpting Competition was held on Siesta Key Beach. It's an annual event that occurs over the Veteran's Day weekend since it's start in 2010. Not only is it enjoyed by the locals, but draws a significant number of visitors from outside of Sarasota County. The sculptors use only sand and water to sculpt their masterpiece over a three day period. Whether you visit on the first day to see the sand in wooden boxes and the sculptors just beginning to shape the abstract sand form or if you visit on the last day when the sand sculptures are complete down to the most intricate detail, you will be amazed at what can be done with just sand and water.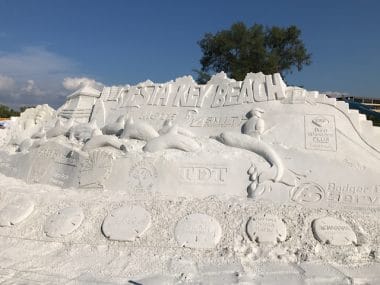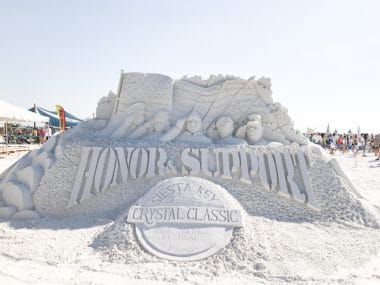 The festival has an amateur event, sand sculpting lessons, music, food and great photo opportunities. It raises money for endangered sea turtles through Mote Marine Laboratory.
Photos of the amateur sculptures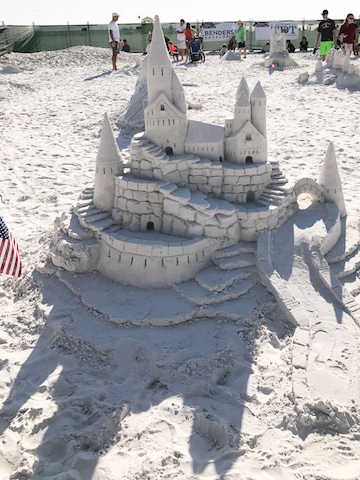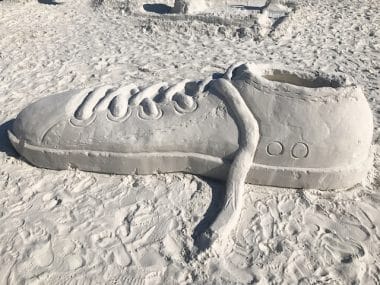 And the winner is…..
"Sneak Peek" designed by Abe Waterman and Amazin' Walter McDonald.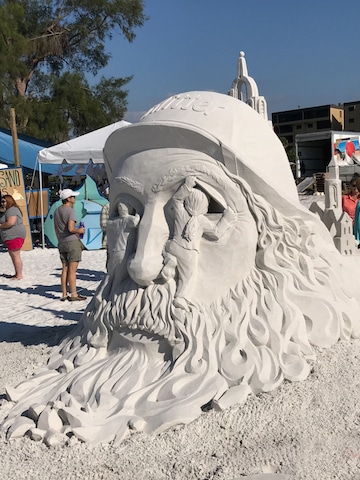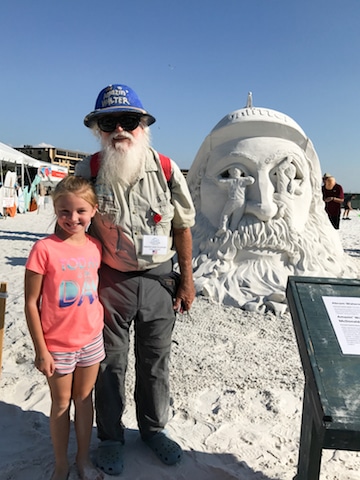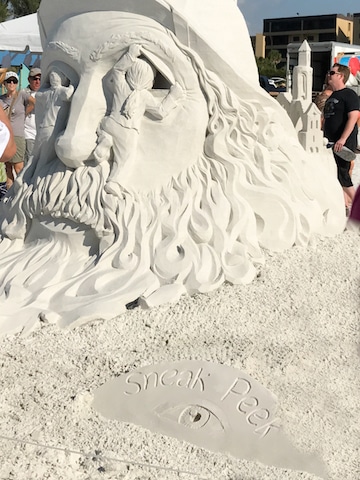 My family and I attend annually and I must agree that "Sneak Peek" was incredible.The front of the sculpture was McDonald's face with two children looking through his eyes into the mind of a sand sculptor. The back side was a completed sand castle.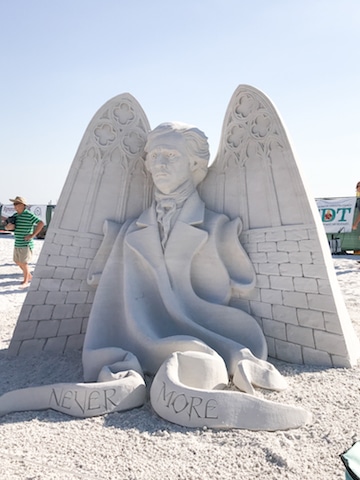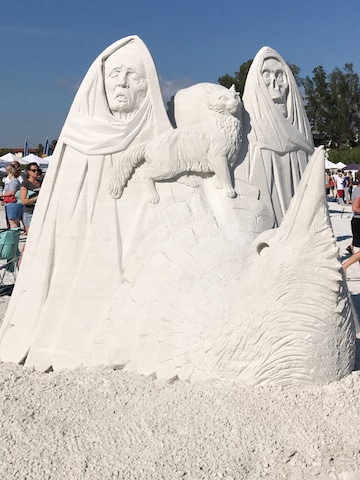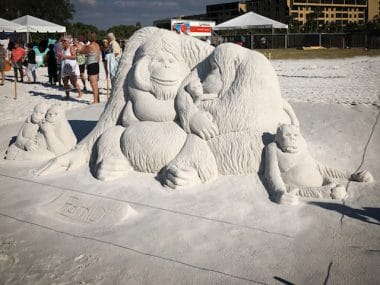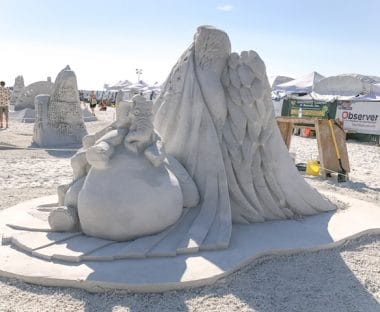 Save The Date! 
Next year's Siesta Key Crystal Classic International Sand Sculpting Festival which will be held November 10-14, 2017!