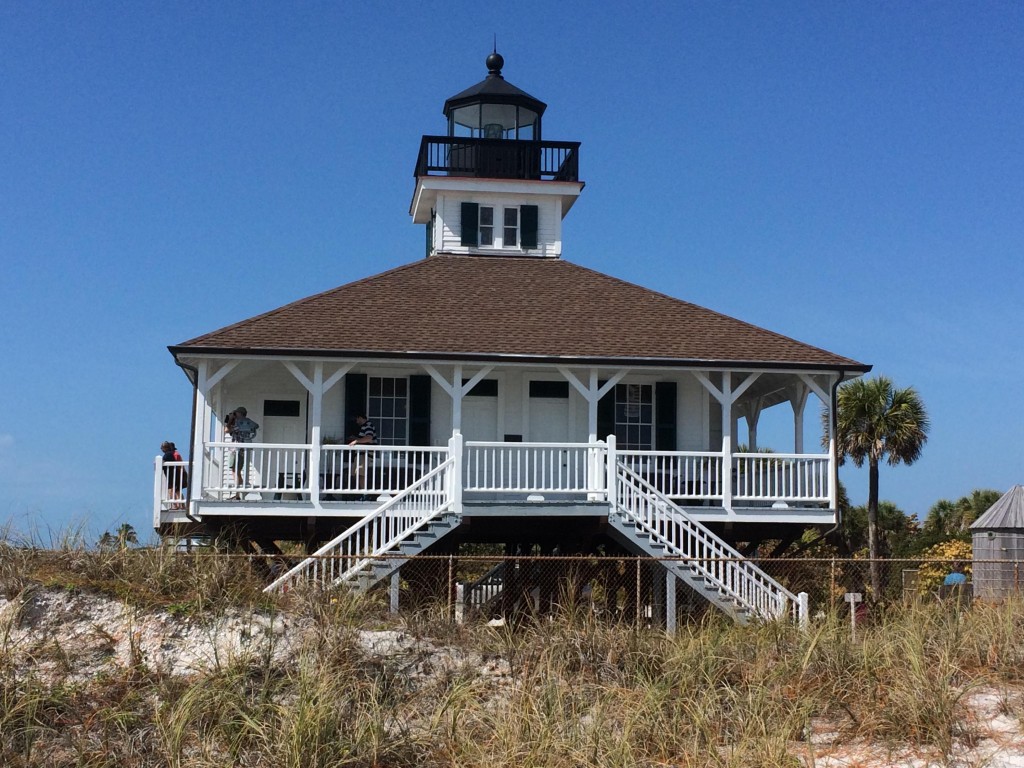 August 7 is National Lighthouse Day to help remember the beacons that helped guide sailors since the first was built in Boston in 1716. In Florida, only 30 still light the way on its 1,350 mile coastline. In our area, there are two on Gasparilla Island, just south of Boca Grande. The one farthest south helps boaters find their way through Boca Grande Pass, the entrance way to Charlotte Harbor.
Another historic lighthouse is located in the Miami area at Bill Baggs Cape Florida State Park. The lighthouse is currently used as a museum where visitors can learn about early Florida history. It is the oldest building in Dade County, built in 1825. It was destroyed by Seminoles in 1836 and rebuilt.
Other Florida lighthouses are located at Anclote Key, and Egmont Key state parks, each with their own special features. Learn more about Florida Lighthouses by visiting the website of the Florida Lighthouse Association.