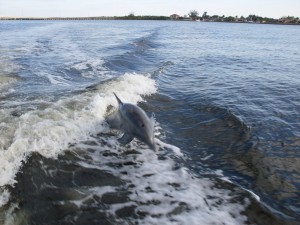 trivago.com, an internet travel site, ranks Port Charlotte, FL as number one in its list of 50 Best Value Destinations Index. The index lists vacation places that offer the most for your money. It considers the price of a standard double hotel room, combined with the area's reputation from reviews of over 82,000,000 travelers.
Port Charlotte and the Charlotte Harbor area were ranked as one of the 10 Greatest Places to Sail by Sail Magazine, one of the considerations in its ranking. According to the site, Port Charlotte offers world-class fishing, birding, hiking, boating, shopping and dining. Port Charlotte is also the spring training home to the Tampa Bay Rays and their minor league "High A" team, the Charlotte Stone Crabs.

Port Charlotte is located on Florida's Southwest Gulf coast, about 100 miles south of Tampa and half way between Sarasota and Fort Myers.
More info at: http://www.traveldailynews.com/post/us-best-value-destinations-for-2014-58859