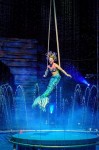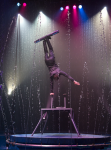 By Debra Mann, REALTOR, Suncoasteam Realty
Contact Debra: 941-626-0744, debra@suncoasteam.com
A circus like you have never seen before is coming to Punta Gorda Florida, February 13-15th! This one of a kind act has been described as a "vivid, dramatic & moving experience under a customized traveling tent". The custom designed stage that travels from city to city holds 35,000 gallons of water that is a show all by itself, making cascades and fountains 35 feet into the air! Next add the talented artists from all over the world from contortionists to aerial acts, hand balancing & much more!
Looking for a magical unforgettable Valentine for your sweetheart? Make plans to attend this unforgetable show! For more information, check out their website: www.cirqueitalia.com or call (941) 704-8572.
If you are interested in finding out about living in this wonderful paradise we call home, please click on Real Estate for sale in Punta Gorda. …or if you have any questions or want more information about real estate in Punta Gorda, Florida contact Your Suncoasteam @ 941-626-0744 or debra@suncoasteam.com.