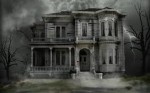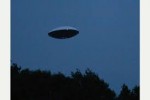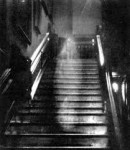 By Debra Mann, REALTOR, Suncoasteam Realty
Contact Debra: 941-626-0744, debra@suncoasteam.com
With Halloween approaching, thoughts of things that go "bump in the night" come to mind.  There are a couple of fun things happening in the Punta Gorda/ Port Charlotte area that you might want to check out this week!
The Mid-County Library on Forrest Nelson Blvd in Port Charlotte has a great exhibit going on through November 11.  Visit the ghosts of Charlotte County past with this traveling exhibit called "Chilling Tales of Charlotte County".  Come & explore the stories of strange & unexplained phenomena that lurk in the corners of our regional history.
On Friday night, October 24, take a ghostly ride on the trolley if you dare….  The Haunting History with Ghostly Mysteries Trolley Tour takes off at 8PM from the Herald Court Parking Garage in downtown Punta Gorda.  Take a journey back into Punta Gorda's diabolical past filled with strange happenings, UFO sightings & amazing tales of spirits!  For more information or to make reservations, call the Punta Gorda Chamber of Commerce (941) 639-3720.
There is always something fun happening in Charlotte County Florida!!
If you are interested in finding out about living in this wonderful paradise we call home, please click on Real Estate for sale in Punta Gorda.  …or if you have any questions or want more information about real estate in Punta Gorda, Florida contact Your Suncoasteam @ 941-626-0744 or debra@suncoasteam.com.