CELTIC RAY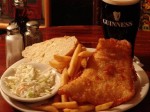 By Debra Mann, REALTOR, Suncoasteam Realty
Contact Debra: 941-626-0744, debra@suncoasteam.com
Right in downtown Punta Gorda, Florida you can find a genuine Irish Pub, called The Celtic Ray.  If you are looking for a unique place to spend the evening, this is it!  The atmosphere is fun & friendly, not to mention, the food is superb!
The menu features traditional Irish favorites (the Fish & Chips is famous worldwide), all made with fresh ingredients from old family recipes!  They also serve a wide variety of fine imported beers, ciders, fine wines & have expanded the beverage selection to a full liquor bar.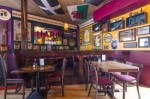 Many nights you will find great live entertainment there, playing a style of music you may not hear anywhere else in Punta Gorda!  Some nights they have solo acts & others you may find a Celtic Band or duo.
Be sure to check out "The Ray", if you haven't been there…
you may find you enjoy it so much that you become one of the regular clientele!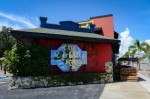 If you are interested in finding out about living in this wonderful paradise we call home, please click on Real Estate for sale in Punta Gorda.  …or if you have any questions or want more information about real estate in Punta Gorda, Florida contact Your Suncoasteam @ 941-626-0744 or debra@suncoasteam.com.