By Debra Mann, REALTOR, Suncoasteam Realty
Contact Debra: 941-626-0744, debra@suncoasteam.com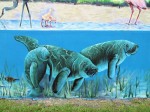 One of the many things that give Punta Gorda Florida its charm are the historic murals painted everywhere you look around town! You can't drive through the city, without noticing the fantastic artwork.
The idea of these murals originated in 1993 by Dr. Robert Andrew, who had a dream to feature historic & educational murals around the city of Punta Gorda. The first mural was painted in 1995. In 2004 Hurricane Charley came to visit our area with 160mph winds, and wiped out half of the 20 murals that had been painted. It was a devastating time for our beautiful community, but it seems hard times bring us even closer. The Punta Gorda Mural Society is in the process of re-painting these lost murals. They do have a map if you would like to take a walking tour, just click here.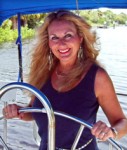 If you are interested in finding out about living in this wonderful paradise we call home, please click on Real Estate for sale in Punta Gorda. …or if you have any questions or want more information about real estate in Punta Gorda, Florida contact Your Suncoasteam @ 941-626-0744 or debra@suncoasteam.com.