By Debra Mann, REALTOR, Suncoasteam Realty
Contact Debra: 941-626-0744, debra@suncoasteam.com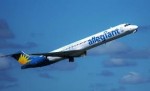 It is official! Now you can fly nonstop jet service directly into Punta Gorda Florida by way of Allegiant Airlines at affordable rates!! The 3 cities Allegiant is offering these flights from are: Rockford IL, Toledo, OH & Plattsburg, NY.
Allegiant is also offering even more ways to save when air, hotel, car, activity and attraction reservations are made together. Check it out at allegiant.com. Book your flight today and come visit us in beautiful Punta Gorda!!!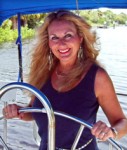 If you are interested in finding out about living in this wonderful paradise we call home, please click on Real Estate for sale in Punta Gorda. …or if you have any questions or want more information about real estate in Punta Gorda, Florida contact Your Suncoasteam @ 941-626-0744 or debra@suncoasteam.com.