Charlotte Stone Crabs
Looking for a fun on a summer night? Charlotte Stone Crabs is the place to go. Charlotte Stone Crabs is a minor league baseball team in Port Charlotte Florida. They are currently affiliated with the Tampa Bay Rays, and you can often find a Rays player playing for Charlotte Stone Crabs if they are rehabbing from an injury. They play at the Charlotte Sports Park, a perfect place to bring friends and family for a night out.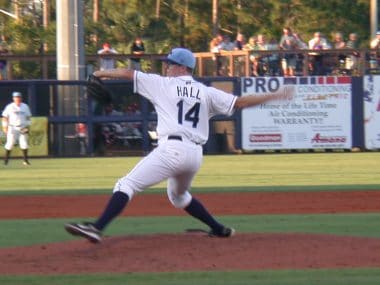 Most of the time they have special deals for pricing. Charlotte Stone Crabs baseball is a fun way to get out of the house. They have $2 tickets on Tuesdays so you don't have to worry about having an expensive night. Many times they have fun days for charities. For example, each year the team has a drive for breast cancer research. The team players wear pink uniforms and fans can bid on their jerseys and own a shirt worn by a player. It can be a real keepsake, especially when a Stone Crab player makes it to the major league team.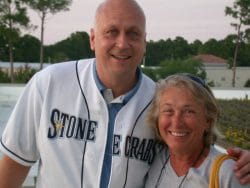 Fireworks Night
They often have firework shows at the end of some games for a grand finale. They publish schedules in the spring with a list of specials events so you can pick which day sounds the most fun to you!
A Charlotte Stone Crabs game is a fun night for every age. They have bounce houses for little kids so there is something for everyone. It doesn't matter if your a kid or adult, they entertain for all ages. Bring your friends and family out for a night of fun.
For more info on Port Charlotte living and the surrounding areas, contact your Suncoasteam at www.suncoasteam.com.
By Jesse Ialuna
Suncoasteam Realty
21202 Olean Blvd, C-3
Port Charlotte, FL 33952
Office: 941-235-7474
sales@suncoasteam.com
https://suncoasteam.com